Public works
In case of emergency, please call 911
Responsibilities*  
1. Roads and pathways: maintenance of culverts, addition of stones, levelling, mechanic brooms, snow removal, public lighting, etc.
2. Lac des Seize-Îles: placement of buoys and flashing lights, removal of all floating debris (ex: dead trees)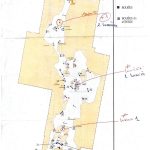 3. Electric terminals: for electric vehicles (coming soon)
* Please note that almost all procedures mentioned above are done by subcontractors.
To send a request: 
Telephone: 450 226-3117
Cellphone: 450 630-1018
Email
You may come and drop off your old batteries of 5 kg and less at the Atelier Municipal.