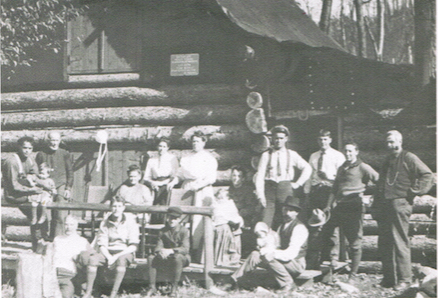 1897: arrival of the first colonials, Moïse Gagné, his five sons, his son-in-law, Antoine Brien, and his brother-in-law Joseph Bonneau, that came from Saint-Joachim-de-Shefford and Roxton-Falls.
They established themselves along the Seize-Îles lake.
The following year was created the first postal office, known as the Sixteen Islands Lake.
1875: Swiss-born, Pierre Lamon and his wife Anne-Marie Bagoud are known as the pioneering family on the website ancestry.ca
However, it is not clear if the date mentioned is that of his arrival or the year of his birth.
The first residents were of Scottish descent. They came from Roxton Falls in the Cantons-de-l'Est and settled down in 1897.
According to the website Arts et culture Lac-des-Seize-Îles, here are the municipality's main pioneering families, by sector:
Southern sector
Village sector
Millette
Gagné
Tassé
Lamarche
Brin
Lamont or Lamond
Poirier
West
Around the lake
Rogers
Cushing
Clelland
Lessard
Calder
Creswell